With 74 miles or 119km on the odo, this 1990 BMW M3 Sport Evolution is as new as it gets. Somehow, for 27 years, someone held on to this homologation special resisting the temptation to drive the M3 that was originally sold in Europe. Can you believe that?

The pinnacle of the E30 series eventually ended up in the hands of the used car dealer BMW fans love to hate, EAG in Cincinnati Ohio. We first saw the ad with a 'Call for pricing' footnote late last night, but by the time we wrote this piece in the morning, it was listed as 'Sale Pending'.
Whether EAG sold the car so blazingly fast or if it had already been spoken for and was listed just to advertise the company's business, is up to anyone's guess.
Given that the dealer is selling a regular, base 2.3-liter 1988 M3 E30 with 8,445 (13,590km) for $199,990, we can only imagine what they asked for one of the rarest E30 M3s with the 2.5-liter engine with practically zero mileage.
BMW built several limited run E30 M3 specials over the course of four years, from 1988 through 1991, but the most special and powerful of all was the Sport Evolution you see here. Only 600 units were made, all fitted with a larger displacement 2.5-liter straight-four featuring a number of upgrades such as special nozzles that sprayed oil under the pistons to keep them cool. Power in this model increased to 238PS (235hp) at 7,000 rpm, but peak torque was slightly down over the Evolution II at 177 lb-ft (240Nm) at 4,750 rpm.
The most extensively modified M3 was essentially a track special sporting numerous improvements over other E30s. While keeping the Evolution II's thinner glass, lighter trunk and bumpers, cooling ducts in place of the regular M3's foglights, and 225/45 16-inch tires, it received unique front apron and rear wing with adjustable extensions, re-profiled grille slats and wider front fenders. It also sits 10mm closer to the ground than other normal M3s riding on 16-inch wheels with darker cross spokes. It was available exclusively in Jet Black or Brilliant red.
Inside, much like other track-orientated specials, the Sport Evo discarded numerous comfort items such as map lights, power windows, sunroof, on-board computer and air conditioning to keep the weight down. However, as you can see on this example, which does come with electric windows, these features could be added as options. Sued covered steering wheel, gear shifter and parking brake, along with special Recaro sport seats and a special plaque were part of the package.
So, how much would you value this M3 E30 Sport Evolution?
Photo Gallery

15 BMW E15 15i Alpine White time capsule SoCal R15VLimited


15 BMW M15


No Reserve Modified 15 BMW 15i Bmw Classic cars online


Here's a BMW E15 M15 That Anyone Can Afford autoevolution


S15Powered 15 BMW 15i 15Speed


15 BMW 15i E15 MTech II Only Cabrios


15 BMW M15 e150 "JOHNNY CECOTTO" Vintage car for sale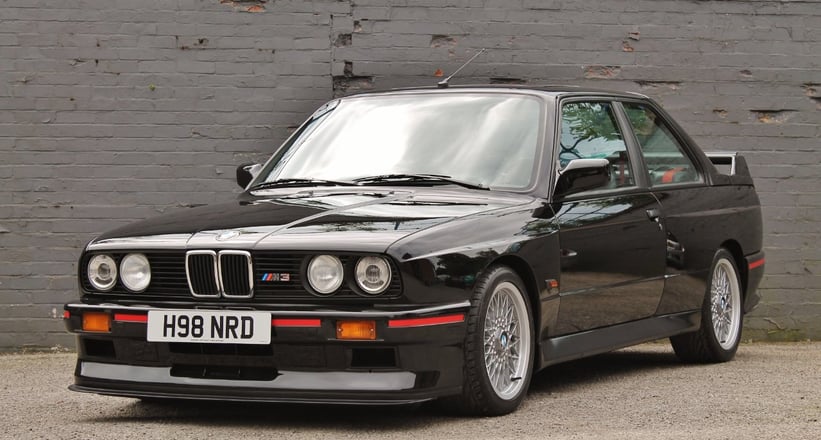 15 BMW E15 M15 Sport Evolution Classic Driver Market


S15Powered 15 BMW 15i Cabriolet


15 BMW E15 15i


15 BMW 15i E15 Only Cabrios


BMW E15 M15 15


15 BMW 15i Bmw classic Bmw e15 Bmw e15 coupe


No Reserve 115 BMW 115i 15Speed


S15Powered 15 BMW 15is Bmw e15 coupe Bmw e15 Bmw