It would have been hard to believe it, had I not been the one driving. A E92 BMW 335i shouldn't be racing a Nissan GT-R, unless you get a kick out of losing. But as we positioned the cars and waited for the flag to drop, the skeptic inside me wondered how bad the beat-down would be.
As the flag fell, both cars crept up to 30mph, remaining side-by-side, holding position until we passed the cones. This is where the race officially started.
I only saw the GT-R in my peripheral vision for a split second as it disappeared when we both went full throttle. For the next half-mile at Shift-S3ctor's Airstrip Attack at the Coalinga, CA airport, the BMW would remain in the lead. Instead of pulling away from me, the Nissan dropped behind the BMW 335i, eventually losing by about four car lengths.
Photo 2/11   |   614hp BMW 335i - Supercar Killer
Bimmerfest 2014 - Pasadena, CA
Typically, when owner David Kang approaches GT-R, Viper or Ferrari owners to propose a race at one of the many half-mile events he attends, most wonder why he'd even bother. But they accept, happy to add another notch to the post. But after his E92 beats them or puts up a close fight, they usually ask where he put the nitrous tank.
Look inside the E92 and the interior is completely stripped. There's no nitrous tank in sight. The heavy, stock seats are gone, replaced by a lightweight Corbeau FX1 race seat.
The center console, sound deadening, rear seat and anything else not needed was also removed. Even the sunroof is gone, replaced by a carbon fiber panel to save 40 lb.
Kang has removed an additional 400 lb from his E92 BMW coupe, which now weighs 3100 lb. But this alone won't beat a GT-R...
The BMW N54 3.0L biturbo powerplant in Kang's 335i has a pair of hybrid turbos from Rob Beck at RB Turbo, which helped double the original 300hp rating.
Photo 3/11   |   Stett stage 2 oil cooler helps keep N54 temps under control
Beck, a self-taught gearhead from St Louis, MO, fell in love with the N54 after driving his sister's '07 335i. However, he quickly realized the turbos were too small for serious power. According to Beck, the stock items had the potential to flow 40 lb/min, which theoretically correlated to 400hp to the crank. In fact, that's about what a good ECU tune, better intercooler, downpipe and exhaust will produce on the N54 with stock turbos.
So Beck, who was experienced in extracting more power from Mitsubishi, Volvo and Subaru turbo motors, decided to take a crack at the N54. It took more than 18 months of R&D before his RB turbos went into production in late 2010 but it was a challenge he relished. Of course, the process wasn't without its frustrations. "There was a lot of time spent sitting behind CNC machines and programming software, cross-sectioning components and trying different adaptation techniques. Ultimately you need to find compressor wheel combinations that will work well with the stock N54 housings and use them to their full potential," he explained.
2015 BMW M3 & M4 - First Drive
Simply put, Beck took the stock housing and machined it to accept a bigger compressor wheel. It's a practice that's worked on other turbos, and Beck readily admitted to being third to market with his modified N54 turbos. "I kept the pricing competitive and have proven dyno numbers to show people, which has kept me in business," he said.
Photo 4/11   |   400 lb weight reduction measures included gutting the interior and fitting lightweight Corbeau seat
In addition to the larger compressor wheel, Beck increased the size of the bearings, turbine shaft and center cartridge to increase durability without needing to change the OEM cooling and oil lines. According to Beck, the new turbo will flow up to 58 lb/min, which equates to around 580hp at the crank.
With the RB turbos fitted, David Kang added the Burger Motorsports Juice Box 4 and dual-cone intake system, as well as an AMS front-mount intercooler and a Stett charge pipe. There's a Tial blow-off valve to control boost, while the exhaust features an AR Design 3" downpipe and Vanguard stainless system.
A further trick up David's sleeve is the Cooling Mist dual-nozzle methanol injection system. It helps control intake air temps and a number of similar systems are proving popular on N54 applications, in particular.
On a Dynojet dynamometer, the BMW 335i engine registered 534hp at the wheels (614hp corrected) and 517 lb-ft (595 lb-ft corrected) on a 40/60 mixture of E85 and 91-octane fuel.
Photo 5/11   |   614hp BMW 335i - Supercar Killer Shift-S3ctorWith the GT-R dispatched, Kang and I searched the field for a tougher challenge and found an E92 M3 with a stage 2 ESS Tuning supercharger. It was apparently good for 625hp, had the DCT transmission and a set of lightweight Work wheels. It was 614hp and 3300 lb against 625hp and 3700 lb.
We lined up together and pulled away as the flag dropped. As we approached the cones I had to slow slightly in order to align the two cars, so the M3 got the jump on me. It pulled out to a small lead that held for the remainder of the half-mile. Grabbing third gear, the BMW 335i reeled him in a bit, but the M3 pulled ahead when I shifted to fourth.
The rematch was similar, even with a better start. Again, the BMW M3 pulled away noticeably each time I shifted, showing the advantage of DCT in these situations.
Photo 6/11   |   614hp BMW 335i - Supercar Killer
I was unaware that Kang's 335i was equipped with no-lift software, allowing you to keep the throttle pinned between shifts. Unfamiliar with the equipment, I opted to lift, which cost me the time. However, both cars hit the speed trap with a 1.5mph difference; the 335i reaching about 150mph over the course.
While Kang's 335i was undoubtedly the fastest example I'd ever driven, it was difficult to gauge it on a wide airstrip, even at 150mph. In the real world, it was a completely different experience.
Stripped of any sound insulation, you hear everything, including the turbos as they start to spool, and the fuel pump's constant hum. You see the exposed bodyshell and feel as if you're driving a track car on regular roads.
The Horsepower Freaks stage 2 Feramic clutch required a little extra concentration to pull away smoothly but once underway, the engine responds like a stock N54. There was no lag from the RB turbos, even at low RPM in a high gear. Of course, they respond with more force than stock turbos, which can also be attributed to the car's strict diet.
Photo 7/11   |   614hp BMW 335i - Supercar Kille

15 BMW 15i E15 Coupe Bmw Bmw wheels Bmw 15i


115 BMW 115i with 115x11515 ESR Sr015 and Antares 2315x15 on Coilovers


15 BMW e15 15i for saletrade BMW 15Series E15 E15 Forum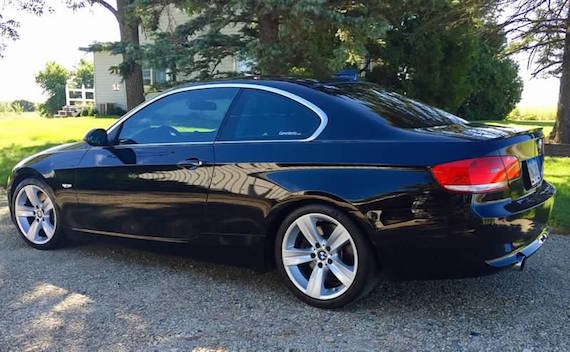 15 BMW 15i Coupe Dinan German Cars For Sale Blog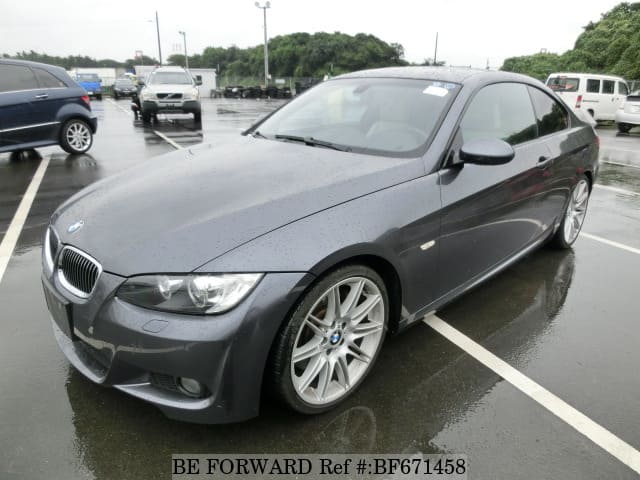 Used 15 BMW 15 SERIES 15155I COUPE M SPORT PACKAGEABAWB155 for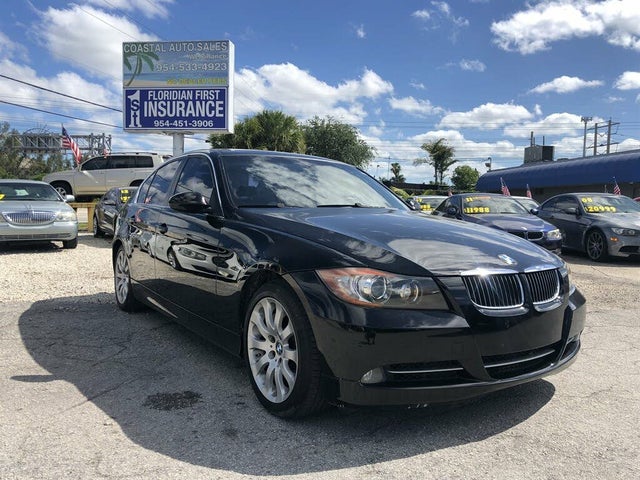 Used 15 BMW 15 Series 15155i Sedan RWD for Sale with Photos


No Reserve 15 BMW 15i Coupe 15Speed


15 BMW 15i Motorcar Studio


15 BMW 15i Convertible VIN WBAWL15PX15 CLASSICCOM


15 BMW 15i Coupe Project Cars Grassroots Motorsports


15 BMW 15i Garage Kept Motors


Amazon 15 BMW 15i Reviews Images and Specs Vehicles


Used 15 BMW 15 Series 15155i Coupe RWD for Sale with Photos


No Reserve Modified 15 BMW 15i Coupe 15Speed


15 BMW 15i Anderson Tan Eurotuner Magazine