Bryan Smith wins first Grand National Championship as Brad Baker clinches the win at the Ramspur Winery Santa Rosa Mile presented by Triumph
SANTA ROSA, Calif. – Brad Baker may have won the battle at the Ramspur Winery Santa Rosa Mile presented by Triumph, but Bryan Smith won the war. It was a dominant win for Baker, the No. 6 Factory Harley-Davidson XR750 rider crossing the finish line 10.5 seconds clear of Smith.
"I can't even describe the way it feels," Baker said. "It's been a roller coaster of a year. And it seems like every time, I'd have an eight ball. If anything that could happen badly, it did. You just got to grin hard and not let those things bother you. Same thing with the team… You just have to move forward and that's what they did. After that Semi, it did kind of come out to my advantage because I got to try out some lines on that motorcycle. Can't give a big enough thanks to my whole team."
It was the battle for second though, that had everyone captivated. A thrilling battle in the final moments which served as the climax of a season long battle for the Harley-Davidson GNC1 presented by Vance & Hines Championship between Smith on the No. 42 Crosley/Howerton Kawasaki Ninja 650 and Jared Mees on the No. 1 Rogers Racing Harley-Davidson XR750. Mees put up a great fight, but Smith was not going to let his first Grand National Championship slip out of his grasp once again.
"If a racer ever said that he's gave it everything on the last lap or last corner, I'd call him a liar because that was everything that I had inside me," Smith said. "The grips were falling out of my hands, my feet were falling off of the pegs and I could not hold on, so thank God that it worked out."
Smith finally had his fairytale ending, but describing what it felt to win his first GNC1 Championship was not easy for the Flint, Mich. rider.
"It's something you can't explain," Smith said. "To win it and come down that close, I would have liked for Jared (Mees) not to catch me. My heart rate went to about 360 that last lap. I had also all of my friends and family out here and all of my friends who are like family, including my whole team. It means so much to have them all here supporting me. Thanks to all the fans, all my friends and everybody that's been behind me since I was a seven-year-old punk in Scotty Parker's garage. Everybody back home watching, including Scotty Parker, thanks man, I love you. I wouldn't be here without you."
So Mees hands over his number one plate to rival Smith, not easy for such a fierce competitor like the three-time Grand National Champion. Mees kept Smith honest in the end, so he took comfort in that down-to-the-wire fight and gave his fellow Michigan rider props.
"I wanted to race him for it and we did," Mees said. "That's exactly what the crowd wanted to see. It came down to the last lap, last corner and I knew he was out there getting squared up, I knew he was going to make me come right on by and he did. Hats off to the whole team. They've been working extremely hard. They beat us on our weak days when we had a lot of breaks and stuff. That's what it takes. To win these things, you have to finish. They did a great job. Hats off to Bryan and the entire team. I have got to give a big shout out to my team, we worked extremely hard this year week-in and week-out."
The 2016 GNC2 Champion Ryan Wells put an exclamation point on his season. The No. 1 Parkinson Brothers Racing Kawasaki Ninja 650 rider took his fifth win of the season in dominant fashion, crossing the line with a seven second margin on the competition.
"It's just crazy to see all of the hard work pay off from this summer, from moving to Michigan and training with Bryan Smith," Wells said. "Surrounding myself with good people that want to win and we did. We did five wins this season and it's just incredible and to do it at that last round too and to finish and go into the off-season with a win, and running the number one plate. I just couldn't be happier and I can't thank everyone enough."
The battle for second was won by Kevin Stollings on the No. 99J Ben Evans Kawasaki Ninja 650, beating Dalton Gauthier on the No. 14A Ron Wood Racing BMW FS 800 by .492 of a second.
Award Updates
Harley-Davidson GNC1 presented by Vance & Hines:
Harley-Davidson Pole Award: No. 42 Bryan Smith
McElroy Packaging Lucky 13 Award Winner: No. 6 Brad Baker
MotoBatt Hard Charger Award Winner: No. 6 Brad Baker
Öhlins Fastest Lap Award Winner: No. 6 Brad Baker
Sunoco "Go The Distance" Award Winner: No. 5 Jake Johnson (452.79 miles completed)
ThreadBeast "Beast on the Track" Award: No. 65 Cory Texter
GNC2:
Larry and Judy McElroy Rookie of the Race Award Winner: No. 99J Kevin Stollings
Westside Truck Parts "Just off the Box" Award Winners: No. 20J Ben Lowe (4th), No. 16S Tristan Avery (5th)
Sunoco "Go The Distance" Award Winner: No. 36B Kolby Carlile (320.01 miles completed)
ThreadBeast "Beast on the Track" Award: No. 14A Dalton Gauthier
How to Watch:
FansChoice.tv is the official home for live streaming coverage of AMA Pro Flat Track events. The site also provides coverage of IMSA's development and single-make series, and NASCAR's touring and weekly series. Catch all the action at http://www.FansChoice.tv.
About AMA Pro Flat Track:
AMA Pro Flat Track is the world's premier dirt track motorcycle racing series and one of the longest-running championships in the history of motorsports. Sanctioned by AMA Pro Racing in Daytona Beach, Fla., the series is highly regarded as the most competitive form of dirt track motorcycle racing on the globe. For more information on AMA Pro Flat Track, please visit Media follow us on Twitter, like us on Facebook or live stream the on-track action on FansChoice.tv.
About AMA Pro Racing:
AMA Pro Racing is the premier professional motorcycle racing organization in North America, operating a full schedule of events and championships for a variety of motorcycle disciplines. Learn more about AMA Pro Racing at Media from a press release issued by Harley-Davidson:

FACTORY HARLEY-DAVIDSON XR750 POWERS BRAD BAKER TO VICTORY IN AMA GNC1 FLAT TRACK FINAL
SANTA ROSA, California – Screamin' Eagle Harley-Davidson factory rider Brad "The Bullet" Baker dominated the field to win the Ramspur Winery Santa Rosa Mile by a commanding 10.5 seconds. Riding a Harley-Davidson® XR750 motorcycle, the win on the track at the Sonoma County Fairgrounds is first of the 2016 season for Baker in four combined podium appearances on the 14-race schedule.
"Great way to end this up-and-down day and season," said Baker. "Running in the semi-final gave me a chance to try some new lines and be set up for the main."
Baker, a 23-year-old racer from Dryad, Washington, was a bronze medalist at the inaugural Harley-Davidson Flat Track at X Games Austin 2015. Baker was just 20 years old when he won the 2013 AMA Grand National Championship riding a Harley-Davidson XR750 motorcycle for the Dodge Brothers Racing team. Baker won the AMA Pro Singles Championship in 2009 before moving up to the Expert Twins class and winning the 2011 AMA Pro Flat Track Expert Rookie of the year award. Baker has won five times in AMA Grand National competition.
About Harley-Davidson Motor Company
Since 1903, Harley-Davidson Motor Company has fulfilled dreams of personal freedom with cruiser, touring and custom motorcycles, riding experiences and events, and a complete line of Harley-Davidson motorcycle parts, accessories, general merchandise, riding gear and apparel. For more information, visit Media from a press release issued by Kawasaki:
Foothill Ranch, Ca (September 26, 2016) – Bryan Smith arrived at the Sonoma County Fairgrounds in Santa Rosa, California this weekend with the AMA Pro Flat Track series points lead, and prepared to claim the crown. With a podium finish at the Santa Rosa Mile Smith did just that, winning the 2016 GNC1 Championship aboard his Ninja® 650 powered machine giving Kawasaki both the riders' and manufacturers' championship.
Leading into the Main Event, Smith remained focused and when the green flag dropped he immediately began to battle for position at the front. Within a few laps Smith and one other rider were able to pull away from the pack while battling for the lead. Smith began to lose touch with the leader but remained focused on the goal of winning the championship. Knowing that his current position was enough to win, Smith began to settle in and check off the laps. In the final laps, championship hopes began to weigh heavily as his only championship rival closed the gap. A dramatic battle played out on the final laps with Smith being able to take the advantage over his championship rival, taking the checkers and holding the championship points lead.
"I'm confident and I love the mile long tracks," said Smith who was the fastest qualifier leading up to the heat races. "I don't really have a strategy, that's the good thing about myself and mile racing, I have a lot of experience. I'm one of the older guys and you can't really make a plan ahead of time, you have to be able to react when you're out there. Luckily, I have some experience to back up my reactions. It still seems like a dream to win the championship. The last few laps were the hardest I've ever raced, the track was extremely slippery and my competition was closing the gap on me. I put every last drop of energy, finesse and talent into those last five laps. I can't thank Kawasaki enough, everyone from the company that supports me, I love them!" 


Santa Rosa Bmw Dennis16 R16T GS This rugged build Facebook


BMW Motorcycle racing over the Years Santa Rosa BMW Triumph


GS Riders of Santa Rosa BMW Home Facebook


Santa Rosa Bmw Posts Facebook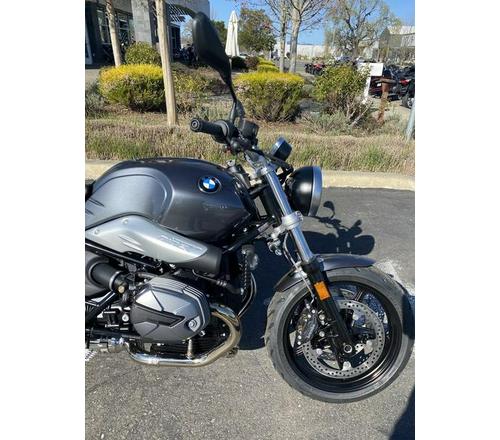 BMW Motorcycles for Sale in Santa Rosa CA MotoHunt


BMW Motorcycle offroad over the Years Santa Rosa BMW Triumph


Santa Rosa Bmw Toys of the week 16 BMW GSA 1616 Facebook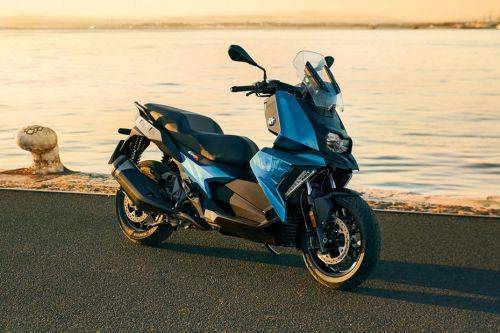 BMW C 16 X


Bmw motorcycles for sale in Santa Rosa California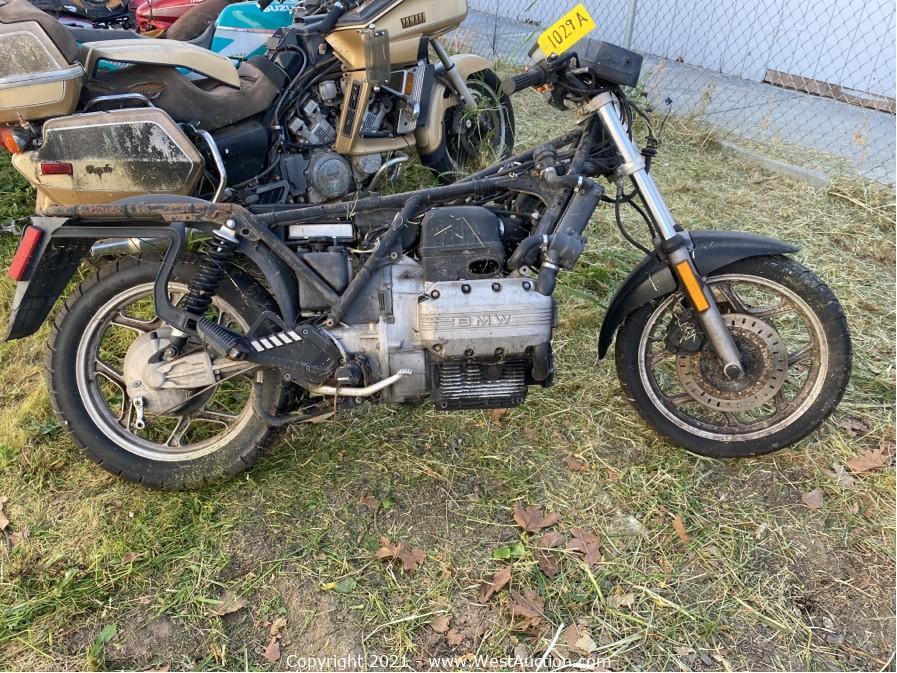 West Auctions Auction Tools Equipment Parts and Supplies from


Bmw motorcycles for sale in Santa Rosa California


Fun motorcycle photographs and images Santa Rosa BMW Triumph


Orlando Bloom on a Triumph Scrambler Santa Rosa BMW Triumph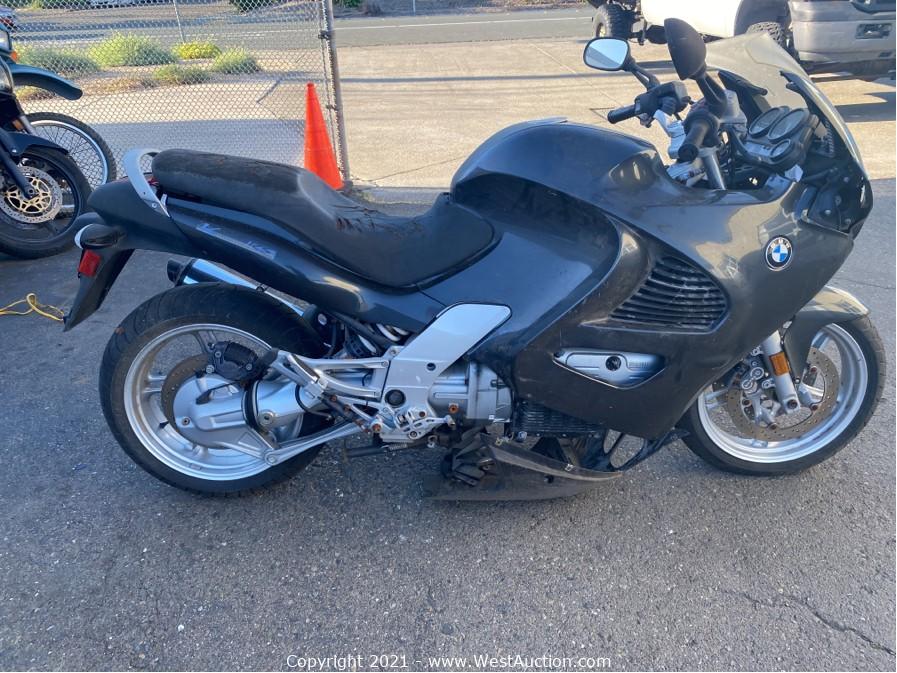 West Auctions Auction Motorcycles Tools Equipment Parts and


Pin on Poster


Santa Rosa Powersports Helmet Powersports Bmw motorcycles