It was no surprise that George E. Gebhardt was not impressed when his son Paul began driving a Mercedes-Benz 280 in Washington, Iowa, population 7,000, in the early 1960s.
After all, the elder Gebhardt had been in the business of selling General Motors vehicles since 1929 and had opened a Chevy dealership in tiny Manchester, Iowa in Nov. 30, 1946. Although World War II was by then beginning to fade into the past, overtaken by concerns over the Cold War with the Soviet Union, Americans were still haunted by history's bloodiest conflict and a decade and a half was still not enough time for many to completely forgive their former enemies, Germany and Japan.
Besides all that, driving a "flashy" car, no matter its country of origin, struck George as out of bounds for the conservative farming community. He eschewed driving a Corvette except on rare and special occasions, though he could have done so every day.
"His father was getting on him the way (Paul) would get on me when I was younger and wanted to drive a Fiat Spider. He thought he was just trying to be cool driving that kind of car," says Jim Gebhardt, president and owner of Gebhardt Automotive in Boulder, founded by his father in 1975.
There was, truth be told, a little bit of truth to that at the time. While young, Paul was attracted to flash, fancy cars and big houses. But that was far from the whole story. By then, he owned his own Chevrolet dealership in Washington, and from the moment he took his first Mercedes-Benz in trade, he fell in love with the precise German engineering and sturdy craftsmanship in the car. He liked it so much he first tried to give it to his father.
"He really wanted my grandfather driving a safe automobile," says Anne Gebhardt, now in charge of client and public relations for the company. "But there we were in Washington, Iowa, and everything was, 'Buy American, buy American, buy American!' My grandfather refused to drive the car because it wasn't made in America. He really was still thinking about World War II: 'You can't sell these cars in a rural farm town like this.' So my Dad started driving it himself."
Thus began a long and fruitful connection between the Gebhardt family and imported European cars ("Never say 'foreign,'" Paul counsels. "Say 'import.' Foreign means it doesn't belong here.") that continues to this day.
And April 15 marks the 41st anniversary of Gebhardt-owned-and-operated dealerships in Boulder, Colorado.
Whatever their differences over import vs. American-made cars, Paul and two succeeding generations of Gebhardts view George E. Gebhardt as the spiritual founder of the company and still rely upon his guiding philosophy for success: Keep it simple.
"It has always seemed to me that the car business, and I think any business, is so fundamentally simple that many people fail at it. I think our business is so simple that we look at it and say, 'Well, it can't be that simple – it has to be more complicated,' and we proceed to make it more and more complicated because we think it just can't be so simple. So the end result is often failure because we ignore the simplicity of success," George said. "My point is that success is simple; it doesn't have to be very complicated. Take care of people, give them a good product, good price, good service, treat them as you would a friend by keeping in touch and they'll come back and buy cars again and again and tell their friends too. It's so simple."
One of the earliest recorded uses of the name Gebhardt can be traced to a 9th-century Bavarian noble, Gebhard of Lahngau, but became more popular following the canonization of Saint Gebhard (949-995), the former Roman Catholic bishop of Constance and founder of the still-extant Benedictine Abbey of Petershausen 983. The name comes from two Germanic words meaning "gift" and "hardy" – one who possesses the gift of strength and bravery – and the ancient, red-and-silver family crest features a knight's helmet and horned stag. The first Gebhardts to come to North America settled in Pennsylvania in 1752. Some 45 percent of the world's Gebhardts still live in Germany, with another 41 percent living in the United States.
Paul's great-grandparents emigrated from Germany in the 1800s, first settling in New York state. Paul's grandparents later moved George, his sister and three brothers to Wisconsin, where the family was in the dairy business. Paul was born in 1930; George would later be inducted into the Army after the Japanese attack on Pearl Harbor on Dec. 7, 1941.
"He was not able to go to combat," Paul recalls. "He spent most of his time working on the big ammunition depots in Tennessee and Kentucky."
Following the war, George went to work for the Chevrolet division of General Motors, first in the Madison- and Milwaukee areas of Wisconsin, and later as "zone territory security and business manager" out of Davenport, Iowa. But it wasn't his first foray into Chevy sales: According to newspaper advertisements promoting the opening of his first dealership in 1946, George had sold the cars as early as 1929. The Chevrolet Motor Car Company, founded in 1911, merged with General Motors in 1918 and quickly became the major GM brand.
"He would travel around throughout the Midwest, Iowa, Illinois, Wisconsin and those states, representing the factory to those operating dealerships," Paul says.
America auto manufacturing numbers had been strong and growing before the war – Chevy led the way in 1941, building more than 1 million cars – before collapsing under a government mandate that manufacturers turn their workforces toward building war materiel. In 1942, Chevy turned out just under 255,000 non-military vehicles.
"With the war, General Motors backed off all the dealerships, because it was doing work for the military," Paul recalls. "So the car business really went to sleep for awhile."
But the post-war years were a bonanza for American auto manufacturing, and by 1949, both Ford and Chevrolet were turning out more than 1 million vehicles a year. George saw what was happening and decided to catch the wave.
"Opening soon a new Chevrolet Dealership," announced an ad for Gebhardt & Nall Motor Co. at 324 Main St. in Manchester in the Nov. 21 edition of The Manchester Press. The paper followed up with a news story about the Nov. 30 opening, describing a 8,700-square-foot concrete-and-tile building that would feature "a complete car and truck service, a fully adequate line of Chevrolet accessories and replacements (to) be at all times available to the motoring public." Another story, published on Nov. 28, announced that the dealership would also feature a "New Modern Texaco Service Station, Butch Haselman in charge," next to congratulatory ads from local lumber, electric, plumbing and other local businesses that helped build the facility. To boot, George and his partner, Vern Nall, were offering a $60 giveaway on opening day.
The business flourished, and Paul got his start in the car business working for his father in the summer, washing and "greasing" vehicles and driving them to customers when repair work was finished. After the Maquoketa River flooded on June 13, 1947, Paul paddled a canoe right into the showroom to survey the damage.
Paul graduated from high school that same year and went to St. Ambrose College in Davenport on a football scholarship, where he studied business administration and joined the Marine Corps Reserve Officers Training Corps. He played both defensive back and halfback on a team that played other small regional schools such as Bradley and Southern Illinois, and was ranked in the top 10 for small college teams his senior year.
"This was right after the war, of course, with all kinds of guys coming back. It was hard for a kid out of high school to make the team, but I managed to do it," he recalls.
He met his wife, the former Phyllis Jane Allen, a University of Iowa accounting major, while on a double date. But here's a cautionary tale – or perhaps an encouragement – for anyone tempted to pull off a double date: Paul was more interested in Phyllis, his buddy's companion for the evening.
"Dad thought she was cute," Anne says. "He liked her better than the other girl. I always say, if you go out on a double date you never know who you'll meet."
Paul and Phyllis married on March 12, 1952.
But first, Paul graduated in 1951 and immediately went to graduate officer's training at Marine Corps headquarters in Quantico, Virginia. He was commissioned as a second lieutenant and sent to Korea in 1952 as an artillery officer and forward observer. Unlike today, when some veterans return from a tour of duty to write books or go on talk shows, Paul takes after earlier generations of American military personnel and declines to say much about his experience in war. He will say that he spent months in foxholes at forward observatory positions during the frigid Korean winter.
"Temperatures were below zero. We had leftover gloves from World War II, and leftover leather shoes. No winter equipment. I don't think the Army had anything better," he says. "But those are memories I'd really like to keep for myself, in the back of my memory. I don't like to bring it forward. I lost four good friends."
While Paul was overseas, Phyllis gave birth to Joe, their first child ("Nine months after they got married," Anne says, "in good Catholic fashion."). They sent photos of the baby back and forth, hand-writing comments on the back of each about how big he was growing, how cute he was, the funny things he did and sounds he made.
Following the 1953 Korean Armistice Agreement, which ended the fighting and left the world with two Koreas, Paul spent three months with the Marine Corps in Japan before returning home, where he worked as a zone manager for General Motors from 1954 to 1961. His family continued to grow – eventually the couple would have seven children: Joseph (1952), Anne (1956), Susan (1958), Michael (1959), James (1961), Thomas (1964), and Carol (1965) – and they began to vacation in Colorado, visiting such iconic places as the Garden of the Gods and Pikes Peak near Colorado Springs, Rocky Mountain National Park and Grand Lake.
"We'd come out to Colorado in the summer time and I fell in love with it," Paul says. "Short winters, cool summers and 320 days of sunshine
a year."
By 1961, George Gebhardt was ready to be out of the car business. He'd made some moves over the years, opening a Cadillac-Oldsmobile dealership in DeWitt, Iowa, and later, Gebhardt Chevrolet just off the old town square in Washington, county seat in tiny Washington County. Paul bought the business. With five children already, he knew he needed to begin growing his customer base.
He was learning more and more about the benefits of European engineering and automobiles, attending auctions in Iowa City and bringing back pre-owned Volkswagen Karmann Ghias and Beetles to sell, the margins on which were better than sales of some brand-new domestic models. And, for various reasons, he was slowly souring on his partnership with GM. There were, it seemed, United Automobile Worker strikes "every other month," which led to unacceptable delays in deliveries of new cars. Still, he believed in the company, and on his own initiative, built a new, state-of-the-art facility, opened in 1971.
Whereupon, GM informed him that it intended to build its own dealership in Ainsworth, all of seven-and-a-half miles away.
"Here he built them this new shrine to the brand and they are going to come in and cut his market share," Anne says. "That was a pretty compelling reason to sell the dealership."
Fortunately for Paul, he'd met Bill Hutmacher, whose father-in-law owned the Sheaffer Pen Corporation, while playing in a golf tournament in Ft. Madison, Iowa, and he was interested in buying him out. Hutmacher already owned a Ford dealership in the area and wanted a GM agency to round out his portfolio. As soon as the sale was inked, Paul loaded up his family for a vacation to Colorado. He returned to Iowa, determined to make his long-hoped-for move, and headed back west to see if he could buy a car agency on the Front Range. After failing to reach an agreement to buy a Chevrolet-Buick-Pontiac dealership in Loveland, he headed south to Colorado Springs, where a pending divorce among the current owners threw up an insurmountable roadblock to buying a Mercedes-Benz and Volvo dealership.
So he ventured in a new direction, buying a Macy's Rexall drug store and adjacent restaurant called the Normandy Inn right next to famous Sweetheart City in Loveland in 1973, as well as a house on nearby Boyd Lake.
"Well, I was pretty lonesome for several months out there without my family. But I went back to Iowa for three or four days every month to see them while I got things running," Paul says. But soon his family joined him.
The experience was… interesting. For certain, running a pharmacy and a restaurant wasn't the car business, and soon enough, he hired an old friend from Iowa and his wife, Bob and Jane Lewis, to come run the drug store. The restaurant served breakfast, lunch and dinner and seated 30 to 40 customers, mostly older and retired local residents who came in for coffee, bacon and eggs, or a sandwich. Phyllis did the books while daughters Anne and Susan sold makeup in the drug store and served as cashiers at the Normandy.
"Well, I didn't do much at the restaurant and drug store," Paul says with a smile.
He soon sold the operations and, "going nuts for something to do," answered a wanted advertisement in Automotive News posted by the American division of the famous Bayerische Motoren Werke, German for Bavarian Motor Works and better known as BMW. Maximilian Edward "Max" Hoffman, the legendary Austrian-born, New York-based importer who first brought Volkswagens to the U.S. after the war, was looking for a BMW sales rep for the vast region between the Mississippi River and the West Coast (not including California, Oregon and Washington). Paul flew to New Jersey for an interview, got the job, and hired two people to get the field office up and running.
At last Paul was working full-time with the European cars he'd learned to love. But it didn't last long: Hoffman sold his BMW business to BMW of North American in 1975 and the new owners wanted Paul to work out of New Jersey.
"I worked there for two months and said, 'No way am I bringing my family from Boyd Lake to live in New Jersey,'" Paul says. "And I wasn't going to keep going back and forth."
He declined the relocate, but the company recognized his value and said it would approve him to buy any BMW dealership he could find for sale. As it happened, the late Helmut Siefert, a trained German mechanic, and his son Bruce, who owned Boulder's first BMW dealership (also one of the first in the region), whom he knew through his BMW work, were ready to sell.
"I said, 'Let me know if you ever want to sell,'" Paul says.
On April 15, 1975, they did, and Paul took over the dealership on the northwest corner of 28th Street and Glenwood Avenue, current site of Discount Tire.
"It was called Boulder Import Motors," says Jim. "We changed that to Boulder European Autos."
Paul Gebhardt was at last where he really wanted to be.
Boulder, Colorado was a unique place in 1975. Having weathered a good deal of unrest, including riots over the Vietnam War and hurricane-force windstorms that caused millions of dollars in damage, in the late '60s, it had also begun its transformation from a small, moderately conservative Midwestern burgh – complete with an annual Little Britches Rodeo, and having sent Republicans to Congress in all but four years dating back to 1940 – to the liberal university town that would send nothing but Democrats to Washington for the next 40 years (and counting).
Whatever its political flavor, the city had earned national notice for its leading efforts to control the kind of growth that had turned some cities' mountain backdrops into suburbs on a slope. In 1959, voters enacted the famous Blue Line law, prohibiting the city from providing utility service to any construction above 5,750 feet. In 1967, voters took the unprecedented step of taxing themselves for the sole purpose of buying and preserving a projected 12,000 acres of open space, to add to the city's famous mountain parks, preserved in 1899 (today the city holds well over 50,000 acres of open space land, and Boulder County owns or manages more than 100,000 acres).
The arrival of scientific enterprises, both government and private, since 1950 – including the federal Bureau of Standards, National Oceanic and Atmospheric Administration and the National Center for Atmospheric Research and private Ball Brothers, IBM and Storage Technology – had fueled a massive influx of highly educated, relatively well-to-do residents. The University of Colorado, too, had become an internationally renowned research institution, drawing ever increasing research dollars and becoming a leader in the burgeoning aerospace engineering field.
All that translated into lots of people with disposable income. Combined with a nation-wide demographic shift to those born after World War II – not to mention an increased cynicism toward old-fashioned "America first, in all things" ethic in the wake of the Vietnam War and the Watergate scandal that took down President Richard M. Nixon – that meant the Boulder market was full of open-minded people willing to look at buying a higher-end imported vehicle. (Consider that in 1949, the year Hoffman introduced them to the U.S., just two VW Beetles sold; by 1979, more than 5 million were sold).
Gebhardt had the additional advantage, Jim says, of starting out not just with BMW, but also the cachet of Italian Fiat and Lancia franchises, and British Triumphs.
"We had a really cool product line," Jim says. "We were right on the cutting edge of getting import cars really going in Boulder."
Peter Bakwin, a retired atmospheric scientist and longtime resident who graduated from Boulder High School in 1980, was the sort of kid who was far more into bicycles than cars, daily commuting from north Boulder to school, thrilling to the Tour de France long before most Americans had heard about it, and embarking on thousand-mile tours with friends as a teenager. But when the time came, he knew just what he wanted for his first car – a sporty Fiat X1/9 – and where to get it, Gebhardts.
"I needed a car for two reasons: dating, and driving to the east coast for college," he says. "I didn't really like cars, and still don't love them, but realized I wasn't going to get very far in the dating arena with a bicycle. I also considered getting a Toyota Celica, a sporty but practical hatchback, which would have made a lot more sense, but being young and impulsive I got the 'cooler' sports car."
Bakwin didn't just get any Fiat X1/9 – his was gold, and the envy of many friends. Fiats were known for various mechanical issues, but he was after flash.
"The car was cool and fun, but not especially great for an irresponsible youth. But it got me back and forth across the country several times. And maybe it saved our lives that winter night in upstate New York when I was driving way too fast on a winding road and did a 180 in the middle of the road – that car really handled well and stuck to the road," he says. "I traded it in after a few years on a boxy Toyota Corolla wagon."
A few years later, Jim Smailer, long-time chef at Boulder's The Cork restaurant, also went to Gebhardt for a cool Fiat, and came away with a tan Spider with a tan leather interior – the very first car Jim Gebhardt sold. It was, he says, "a beautiful car," but like so many Fiats, wasn't the best, mechanically. His next car was a used Beetle, bought from a co-worker, followed by a used Audi Quattro 4000 CS and a few Porsches from another dealer. Then he and his wife Kate, a piano instructor, decided to take a BMW 325 from Gebhardt out for a test drive on Valmont Road.
"I had never had that kind of car experience before," Smailer says, still a little awed, decades later. "It felt like that car was part of my body."
The couple continued to buy cars from Gebhardt, including a white convertible M series BMW with white spoke wheels, a '92 335 that "in a perfect world, we would have kept forever," and a Porsche Boxter, a total of more than a dozen vehicles.
"I just happen to be in love with BMWs," Smailer says, "and I'll buy another from Gebhardt when I need it."
The dealership also sold Sweden's Saab, a sort-of precursor to the 21st-century Subaru as the prototypical Boulder vehicle.
"It was the perfect Boulder car," Jim says. "It wasn't a snobby car. It was European and sporty, but it wasn't a status symbol or anything."
The company's early success got a boost in the authenticity department from some genuine Europeans, including Ursula Kirmeier, a receptionist with a silky, efficient German accent, and Mark Jurekowicz, the Polish-born service director, who has owned Mark's Auto Service in Boulder since 1980.
"Ursula just had the best phone voice and German accent," Jim says.
Boulder might have become a "hippie town," as Jim puts it, but given the sometimes wild-and-woolly 1970s and early 1980s – "Those were, ah, gold-chain days in Boulder," Jim says – but the family and its sales team learned never to judge a customer by his or her appearance.
There were the people who nobody questioned had the kind of resources to buy a well-engineered European car: Professional ski racers from Steamboat Springs, guys who had just signed NFL contracts after playing for the CU Buffaloes, and members of the Denver Nuggets basketball team, including coach Larry Brown.
"Those customers were very important to our dad. There was a lot of testosterone in our family, the boys played sports, and the girls were impressed, too," says Anne. "But Dad was always adamant in saying, 'You know what, that old saying that money does not buy class is true, and these people put their pants on one leg at a time.'"
But not everyone was impressive walking through the door. Oldest son Joe, who has owned Davidson-Gebhardt Chevrolet in Loveland since 1980, recalls his first sale in 1975, to a guy who strolled in barefoot and wearing cutoff jeans, a tank top and a Budweiser cap. He wanted to test drive a blue Fiat X1/9… until 2 p.m.
"I went and asked my dad, 'Is that OK?' He said, 'Tell him if he has $5,000 he can test drive it for the rest of his life if he wants,'" Joe says. "So I told the guy, 'I'm sorry, I have to take $5,000 for you to take a long-term test drive.' He says, 'OK,' then reaches into his pocket and starts pulling out $100 bills. He buys the car right there and here I am, thinking I'm salesman of the year. I was from Iowa, 22 years old, and it never even occurred to me where he might have gotten that kind of money."
"But it did not matter if you were buying a $4,000 pre-owned car or a $140,000 new car. My dad taught us that to every person that car purchase was important, and we should make it special," Anne says.
(And now for the rest of the story about the barefoot buyer: Two or three months later, the guy came back to Joe and said he wanted to sell him the blue X19. Turns out he'd been rolled while making "a little drug deal" with two guys who took all his money, and now he needed cash.
"So I ended up buying the car back," Joe says with a grin.)
The business was constantly growing and evolving, sometimes by choice, sometimes forced by circumstances. Fiat and Lancia sales plummeted (largely due to a reputation for poor quality cars) and in 1984 the companies stopped importing to the U.S. Gebhardt stopped selling Triumph in part to make more showroom space for Saab, which sold so well in Boulder. In 1980 the company moved across 28th Street, acquired the local Lincoln-Mercury franchise and for the first time put the family name on the business.
"We never wanted to be the 'Dealin' Doug' type," Jim says.
In fact, Paul always taught his children and employees to never use the word "deal" at all.
"Don't say deal. 'Deal' makes you think of a game of chance, of gambling," he'd say, according to Jim. "It's not a good sale for us unless it's a good buy for the customer."
He taught five basics to everyone who sold cars at Gebhardt, in this order: Sell yourself; sell the dealership; sell the product, features and benefits; sell the price; and last, sell the timing – no need to get pushy.
"If you only sell the price you lose more sale than you gain," Paul would say. "The best advertising you've got is a satisfied owner – not 'customer,' but owner."
For all his accumulated wisdom in the business, Paul's customers were constantly teaching him new lessons. For example, trying to sell BMWs and Lincolns on the same floor turned out to be a mismatch. The generally younger buyers of the former didn't really move in the same circles as the older Boulder drivers who still remembered World War II, and who wanted to buy a Lincoln. Lesson learned, Paul got rid of the Lincoln-Mercury franchise in 1985. The family bought the Rush Buick dealership at 2300 30th St and moved the BMW dealership to that location. They sold the Buick franchise 5 years later to George and Mark McCaddon, another long-time, family-owned Boulder business that specializes in Olds and Cadillacs.
The dealership moved in the mid-'80s to a new location on Sterling Drive and Frontage Road in east Boulder, just south of the current BMW location. In 1992, Paul and Jim bought a VW/Saab dealership from Bill Dick (the original VW dealer in Boulder), located at the southeast corner of 28th and Glenwood and moved the BMW Dealership back the corner of 28th and Glenwood. The Isuzu franchise was added in 2000.
"We have had dealerships at three of the four corners on 28th and Glenwood," Anne says. "At that time, we had the VW, Saab, Isuzu and BMW franchises all under one roof – a little cozy!"
In 1999, Volkswagen required dealers to move franchises to their own locations, so Gebhardt moved the BMW dealership to 2470 49th St. Two final moves occurred in 2005, when Gebhardt moved the BMW location to a remodeled former Saturn facility at 4740 Valmont Road and the VW operation to the 49th Street location.
And in 2006, Gebhardt acquired the Porsche franchise from Adolf Stammler to "complete our mix of German luxury brands," Jim says, selling the brand at the former Saab location on 28th and Glenwood.
Through all the changes, Gebhardt remained a distinctly family-owned and operated business where everyone pitched in on whatever needed to be done. Paul would never balk at changing a light bulb or plunging a toilet, and everyone pitched in to move cars around and get the lot cleared after a snowstorm.
"It was very much a mom-and-pop kind of operation," Jim says.
Paul never pushed the car-sales industry on his sons or daughters, though most of them ended up at Gebhardt or some other auto-related business. But once they decided they wanted to work for the dealership, Paul made sure they got a solid apprenticeship in various facets of the business, from reception to parts and service, inventory and finance, and even janitorial duties.
But as always, no matter what, customer service was what counted most.
"Our grandfather used to say we don't consider ourselves to be in the car business. We're in the people business, and cars just happen to be the product," Joe says.
One remarkable – indeed, almost unheard of today – element of the Gebhardt philosophy of customer service is trust when it comes to test driving. Reliable customers are often allowed to take cars overnight, for several days, even on long-distance journeys.
"We gave Jim Smailer a 5 series BMW diesel awhile back so he could drive it to Santa Fe and test it out," Jim says. "We're very trusting as long as we know who people are."
Alan Teran, who owns The Cork restaurant (where Smailer is head chef & partner) since 1981, had to leave his car for mechanical work a few days before his daughter's wedding in Vail in 2015 and Gebhardt simply gave him a vehicle to use for no charge.
"He always said if I needed a car, just to ask," says Teran, who has bought three BMW X5's from Gebhardt. "I told Jim I had to go up to Vail and I wasn't going to be back for awhile because my daughter was getting married. I was going to be up there for a week. He goes, 'Don't worry about it. Just take the car.' You don't find that kind of trust with a lot of people."
Meanwhile, most dealers in town, particularly those of high-end vehicles, won't let customers test-drive a car for any distance without an employee next to them in the passenger seat.
"The Gebhardts just do things right. They really focus on you as an individual customer," says Ron Secrist, former city manager for the city of Boulder and long-time president of the Boulder Community Health Foundation. "I love the family aspect of it, knowing them all personally. With Gebhardt, you are dealing with friends, and that feels good."
The company also has a long-standing reputation for outstanding service. Mechanics will attack a problem until it is fixed, then make sure everything is running well.
"If you go in with an issue, they just take care of it. They make follow-up calls after service appointments. If you are not happy, they want to know," says Bob Charles, a member of the Boulder County Business Hall of Fame who bought the first of 13 McDonald's restaurants in 1965 and bought his first Buick and BMW from Gebhardt in 1984. "Paul's philosophy was to keep people happy and Jim has really tried to build on that."
The company has a tradition of hiring (and keeping) top mechanics and keeping up with the latest technology.
"They work hard and smart, and they are honest. They keep up with the technology, in sales as well as service and parts. That's what makes the business," says Mark Jurkiewicz, owner of Mark's Auto Service, which still works closely with his former employer.
With the advent of computerization, service has become a much more high-tech affair, requiring deep training and a widely varied set of skills and tools. No longer do manufacturers come to dealerships to train technicians; now dealers must send service-staff members out of state to attend training sessions.
"With the complexity of vehicles, the days of owner repair are gone," Joe says.
That means that Gebhardt's best technicians make more money than Gomer Pyle could have ever imagined, some more than $100,000 a year.
All this is a good thing for owners: "They don't build vehicles like they used to," Paul likes to say. "They build them better."
Secrist, who has been buying Volkswagens from the dealership since first buying his son a VW Jetta in 1999, notes that the family's dedication to the community extends well beyond the boundaries of the car business to major support for charitable causes.
"I have found them to be extraordinary in their service to the community," he says.
The Gebhardts sponsored the annual Boulder Bust Cancer event sponsored by the hospital auxiliary (now known as the Boulder Community Health Ambassadors) for years, holding an art auction in their showrooms and donating cars to raffle for an annual fundraising fashion show. There is a roof garden at Boulder Community Health's Foothills campus honoring Phyllis Gebhardt, a long-time member of and volunteer with the auxiliary.
The family's commitment to their neighbors goes beyond the hospital. Paul has served on the boards of the local YMCA and the Colorado Dealer board and in 2009 was honored as Man for All Seasons by Community Food Share for Gebhardt's charity on behalf of ending hunger (the family had to trick him into attending – "He wouldn't have showed up if he knew!" Jim says, laughing). The dealership has sponsored the annual Walk to End Alzheimer's, youth sports teams and CU athletics, among other causes.
"One of my memories growing up is of my dad going through our front-hall closet and taking our extra coats to give to people at the dealership because he knew there were people who needed them," Jim says.
Charitable work and community support is its own reward. But many long-time customers say the family's positive role is just one more reason to become, and remain, a loyal customer.
"I don't care if a car was thousands of dollars less, there is no way I'd buy from anyone else," Smailer says. "I've got three or four tables in (The Cork) with the entire extended Gebhardt family several times over the course of the year for large gatherings. It's a kind of small-town attitude: I buy a car from you and you keep coming in to support the restaurant."
Jim even calls The Cork his "second office."
Buying local – i.e. support your neighbors business, and they'll support yours – is an "old-fashioned" philosophy in an economy dominated by big-box outlets and consumers conditioned to think price is the only thing that matters. But reciprocity still matters.
"When we had this little Chevy dealership in Washington, Iowa I was 17 and I loved clothes. I wanted my mom to take me to Iowa City to buy this dress for a Sadie Hawkins dance" – a dance based on the then-quirky notion that girls would ask boys, Anne says. "Dad absolutely refused to let me buy it in Iowa City. He wanted us to support local business, so I bought it from a local dress shop and not long after, we sold that lady a car."
But of course customers are not the only people that make a successful business. There are also employees, and Gebhardt takes the old-school approach of treating its people not as a faceless "workforce," but as individual human beings. That attitude no doubt explains why some have been with the company for a quarter century
or more.
Bo Soule, now 72, is a former Steamboat Springs ski bum who started out as a lot tech in 1986. Since then, he's been in charge of loaner vehicles, prepped cars, driven shuttles and gone on the road buying parts. These days he arrives for work just after 6 a.m., rain, snow or shine, and gets everything opened up.
"This is a family operation and they have always told me I'm family," says Soule, who has bought a dozen cars from the company. "I don't really have any immediate family, I'm not married. They look after me. It's been a really wonderful experience all these years."
Paul always carried 3×5 index cards in his front shirt pocket with the names and positions of every employee in the business.(His version of an organizational chart.)
"He has always thought of the people who work for us as an extension of the family and believes we have a responsibility to take care of them," Anne says.
Many 21st-century businesses seem to treat employees as utterly interchangeable, but Gebhardt recognizes the value of both loyalty to excellent workers and bringing in new people.
"It's always a good idea to have new employees with fresh ideas mingling with the older people who can teach the culture," Joe says. "We came from Iowa and to us it's always been a little bit like farming: You go from generation to generation, continue producing goods and services, and we have all been fortunate enough to do it in a
family way."
Jim took over as president in 1996 at age 35 (Paul became vice president… and adopted the unofficial title, "The Old Bear.") Jim always knew he wanted to be in the car business; his favorite Christmas present as a boy was a briefcase with a blue book – the "bible" that contains the value of used cars – and a Gebhardt pocket protector.
"Actually, I've been hanging around with my dad since he was a Chevy dealer in Iowa in the late '60s," Jim says.
Jim graduated from Loveland High School and attended Mesa College in Grand Junction to play football (and study!) before an injury forced him permanently off the gridiron. He attended the NADA Dealer Candidate Placement School (an academy for prospective car dealers) and returned to work for his father's company. He has always loved working with customers, and family members joke that when he sells a car, the profit margin will always close a bit because he can't help throwing in free floor mats or other accessories. His love of sports led to his long-running column in the Daily Camera, the sports trivia column, "I Bet You Didn't Know."
"Jim is clearly doing his passion in life," his sister Anne says.
The philosophy handed down by George and Paul Gebhardt still translates into a successful car-sales business, but times have changed drastically in recent decades, particularly with the advent of the internet.
"The days of the haggle are long over," Jim says, as every potential buyer is only a few easy clicks away from finding out what the dealership in the next town – or even state – is offering in price and incentives.
Even so, many customers remain almost solely focused on price. Joe tells the story of receiving an internet inquiry about a specific car at his Loveland dealership.
"I wrote back to say, 'Thank you, we are pleased to assist you in our brand-new facilities. We are a long-time Loveland business going back three generations' and so on," he says. "The guy writes back, 'I don't give a damn about your facility, your family or how long you've been in business. I just want the best price.'"
Yet in some ways, the all-but even playing field on price plays to Gebhardt's hard-earned strengths in customer service and trust.
"I've known this family for I don't know how long, back to the early '70s. They are a wonderful family and they do business in a right way. Anybody who has survived that long is doing something right. They treat their customers right, sell a good product, hire the best people and they work hard," says Craig Fisher, who bought his Boulder dealership, Fisher Chevrolet (which now also sells Honda and Kia), in 1968.
Perhaps surprisingly in the age of publicly traded dealerships, there are five long-running family-owned car dealerships in Boulder: Gebhardt (1975), Fisher (1968), McCaddon (1958), Pollard Friendly Motors (1970) and Crouch (1952).
"It still gives us a bit of that small-town, family-oriented feel in Boulder. It's a great testament to the community to still have all these local dealers," Jim says.
"Boulder's done a good job of mostly keeping the big boxes out, keeping the chain restaurants and businesses to a minimum," Jim observes. "Where else but Boulder can a Chili's (restaurant) fail?"
And here's another sign of changing times: In recent years Gebhardt has started to see customers who make a living from marijuana – growing, selling, baking edibles or whatever – only now it's legal, thanks to Colorado voters who made its recreational use legal in 2013. Jim recalls being offered a "care package" from an appreciative customer; when he explained he doesn't use marijuana, the customer explained that weed isn't necessarily like it used to be.
"He said, 'We've got stuff that will make you want to clean the house,'" Jim says, smiling.
The days of hippies and haggling, gold chains and cars simple enough for average owners to repair are long over, but the Gebhardt family is already looking to the future. Having remodeled the Volkswagen location in 2010, the company will remodel its BMW facility later this year.
Having carried on the tradition of George Gebhardt and passed the baton to a new generation, Paul looks back and sees not just success in business, but in life, a welcome transition from a brash young man fixated on "flash" to a father, grandfather, great-grandfather (times 10!) and respected member of the community.
"It may have taken me a few years to realize it, but I learned that fancy cars and big houses and expensive wine, big offices, jewelry, all that just ends up costing you," he told his children. "If you need all of that to feel important, you need to re-evaluate what really matters in your life."
———————————————————
Gebhardt BMW
4740 Valmont Road, Boulder
303.447.8000
Gebhardt Volkswagen
2470 49th Street, Media


BMW Motorrad rider equipment Jacket Boulder 1717


BMW Boulder Motorcycle Jacket Men anthracite buy cheap 17 17


Image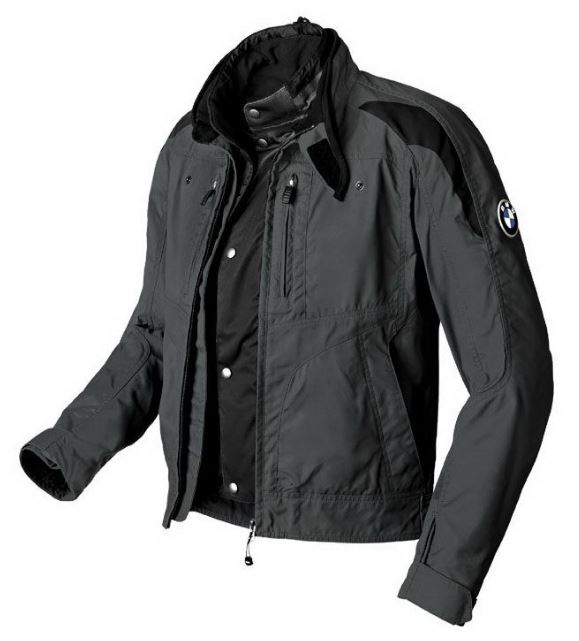 BMW Boulder men motorcycle jacket in black


BMW Boulder Motorcycle Jacket Men anthracite buy cheap 17 17


BMW Boulder 17 Neon jacket Jackets Bmw motorrad Bmw Jackets


BMW Boulder Jacket Man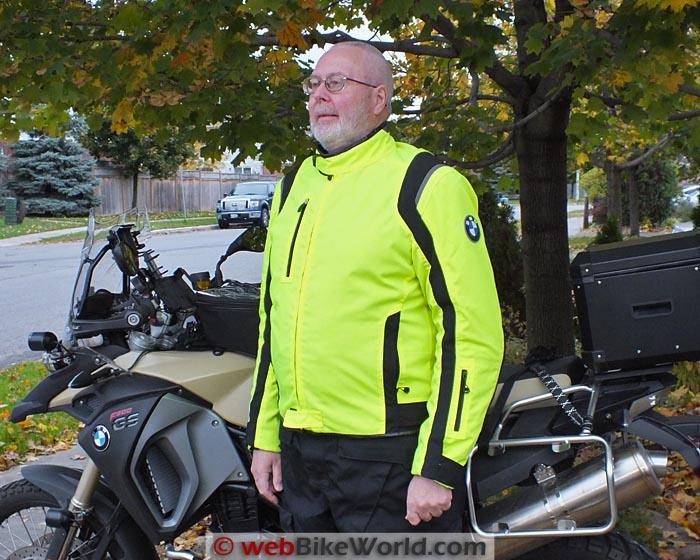 BMW Boulder Jacket Review webBikeWorld


BMW Boulder Motorcycle Jacket Men anthracite buy cheap 17 17


BMW Genuine Motorcycle Boulder 17 jacket size S Protective Gear


Bmw motorrad boulder 17 jacket Google Search Bmw motorrad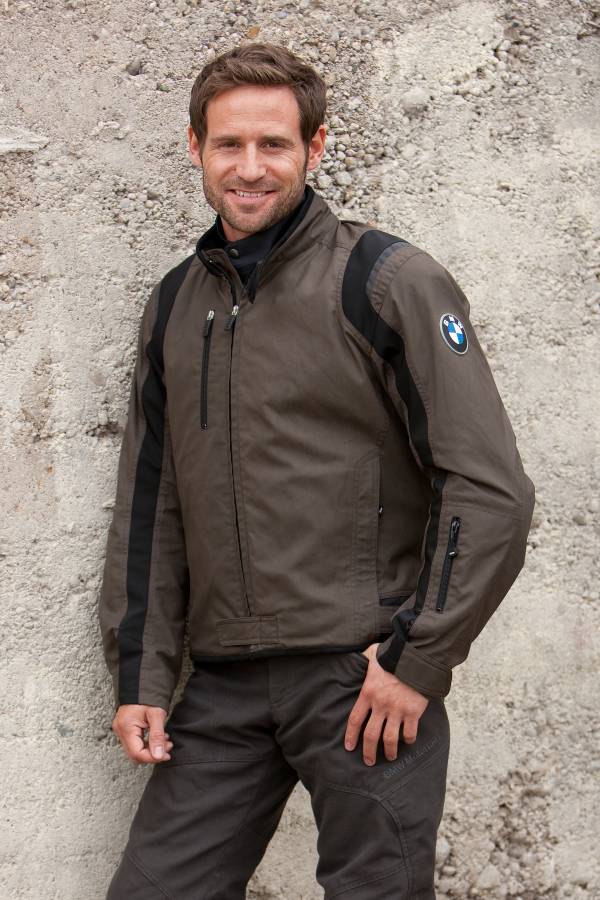 BMW Motorrad Rider's Equipment 17 Boulder 17 jacket 1717017


BMW Motorrad Apparel Boulder Jacket


BMW Boulder Motorcycle Jacket Men anthracite buy cheap 17 17


BMW MOTORRAD NEW 17 BOULDER JACKET ANTHRACITE MENS 17


BMW Boulder Jacket


BMW Boulder 17 Jacket how waterproof is it Adventure Rider