The technology built into the 2015 BMW i8 plug-in hybrid makes it an entirely new kind of sports coupe, with only one other sports car using a similar powertrain. That's the Porsche 918 Spyder, the supercar that also plugs in and can run on electricity, engine power, or both together. But the Spyder comes in at almost a million dollars, so you might expect that the $140,000 BMW i8 would be a somewhat downsized version of that car--and you'd be right.
The important thing to understand about the i8 is that it's more of a touring coupe than a track car. That's not to say there won't be higher-performance versions in the future, but today's i8 strikes a commendable balance between performance and efficiency. While its price aligns it with more traditional competitors like the Audi R8 and the Porsche 911, say--it's a much different kind of car.
Starting at the rear, a 231-horsepower turbocharged 1.5-liter three-cylinder engine puts out 236 lb-ft of torque through a six-speed automatic gearbox to power the rear wheels. Separately, a large 96-kilowatt (131-hp) electric motor sits between the front wheels, powering them through a two-speed transmission with energy from a lithium-ion battery pack mounted in the tunnel between the front passengers and providing 5.1 kilowatt-hours of usable capacity.
The 2015 i8 can be driven on electricity only through its front wheels, as a hybrid using both powertrains alternating as necessary, or in high-performance all-wheel-drive mode--with each method controlled by quite a lot of software to keep all the pieces operating harmoniously. BMW quotes a total power rating of 362 hp with both powertrains operating at maximum output, giving a 0-to-62-mph time of just 4.4 seconds.
Drivers are faced, however, with a few more choices than in your average sporty car--among them three separate driving modes. To start off on  all-electric power, the "Max e-Mode" setting keeps the i8 running electrically up to freeways speeds of 75 mph--although hard acceleration past a stiff detent in the pedal will switch on the engine for extra power in emergency situations, and then the driver must re-select "Max E-Mode" again.
Once the pack has been depleted (it's EPA-rated at 15 miles), the i8 segues seamlessly out of "Max e-Mode" and into "Comfort" mode. Here, it becomes fundamentally like a hybrid, starting off under electric power up to as much as 40 mph depending on load, then firing the engine when more power is required. But this hybrid mode only recharges the battery to about 1.3 kWh--enough for hybrid use--just a fraction of its full capacity once plugged in to recharge.
Regenerative braking is much stronger in E-Mode than in hybrid mode, but easily learned to let drivers coast down to a stop using the brakes only at the very end.
At any time, a driver can flip the car into its "Sport" mode by pulling the shift lever to the left. Immediately, the car's personality changes. A tachometer fires up to replace the power meter, the instrument faces take on a red glow, and a different and much more aggressive version of the powertrain control software takes over.
In Sport mode, flooring the i8's accelerator switches on the electric motor in front--accompanied by a "Boost" notice in the tach--to give the car that 4.4-second acceleration past 60 mph. And, among other differences, it uses overrun to recharge the battery pack well above the minimal hybrid levels used in "Normal" mode, meaning that it's fully recharged, the car will deliver sustained full electric power far beyond that provided under normal use. At speeds above 75 mph, the two-speed transmission connected to electric motor shifts into the higher of its gears to provide torque right up to the car's top speed--around 135 mph, perhaps higher. This at least comes close to the performance that the racy looks promise, but especially at higher speeds, it's far from your high-end Audi R8 or Porsche 911.
Despite all the power being shuttled around the chassis, the BMW i8 has pleasantly neutral handling and precise electric power steering with decent (simulated) feedback through the wheel. Driven aggressively, it held its own on the twisting canyon roads above Los Angeles--though a skillfully driven Lamborghini, McLaren, or high-end Porsche would still leave it behind fairly quickly. In Sport mode, the ride remained compliant enough that there was just a trace of bobbling if pavement irregularities appeared on hard corners.
We did observe a handful of small discontinuities in the prototype i8s we drove in April 2014, almost six months before the car went on sale. It's a brutally complicated programming task to manage all the potential combinations of driving conditions, power demand, braking, sensor inputs, and the rest, and BMW is undoubtedly still tweaking the last little elements of its control software to handle those rare "edge case" situations.
A driver who understands the car's different personalities can effectively use the BMW i8 as three different vehicles (all of them with its striking looks). On shorter trips around town, it can be a quiet, smooth, calming all-electric car that effortlessly keeps up with most traffic. For longer or more varied trips, it's a seamless hybrid that should deliver good fuel efficiency. And at those times when there are good roads without traffic, the i8 can become a much faster sports car.
It's just not going to be straight-across competition for many of the cars in its price range. Whether or not that matters is open to debate; looks may sell every one of the few thousand i8s BMW will build each year, regardless of powertrain.
Review continues below

118 BMW i18


18 BMW Z18 Prices Reviews amp Pictures US News amp World Report


118 BMW i18 plugin hybrid sports car


118 BMW I18 Buyer's Guide Reviews Specs Comparisons


118 BMW i18 Revealed Priced From 1818


Sport Cars 118 BMW i18 Coupe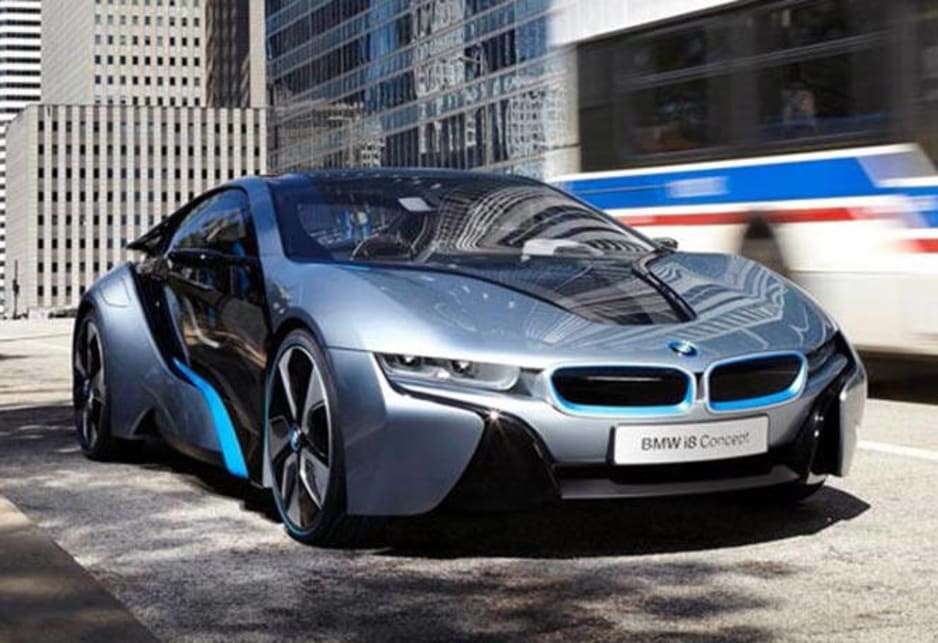 118 BMW i18 hybrid sports car details revealed Car News CarsGuide


Used 18 BMW 18 Series Coupe Review Edmunds


118 BMW i18 Production Starts Final Specs Released For PlugIn


118 BMW i1818 Inhabitat Green Design Innovation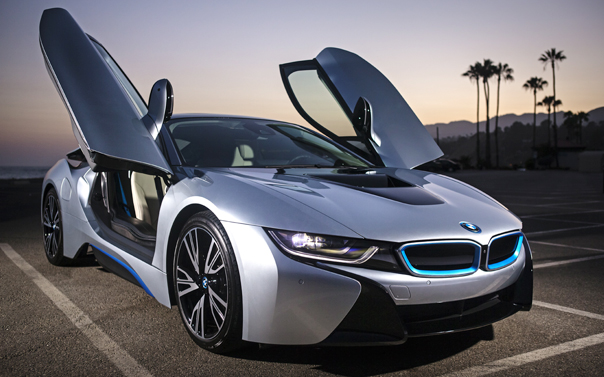 118 BMW i18 is the Hybrid Sports Car Like No Other Mercury Insurance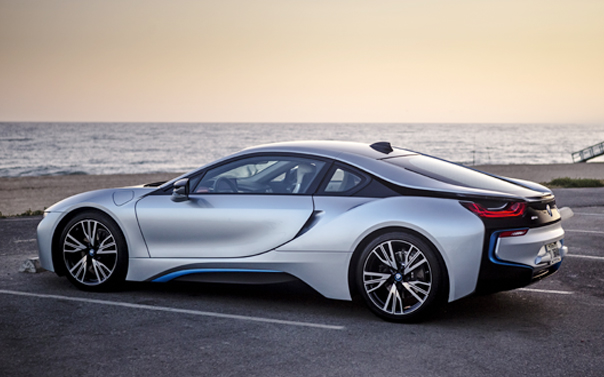 118 BMW i18 is the Hybrid Sports Car Like No Other Mercury Insurance


118 BMW I18 Review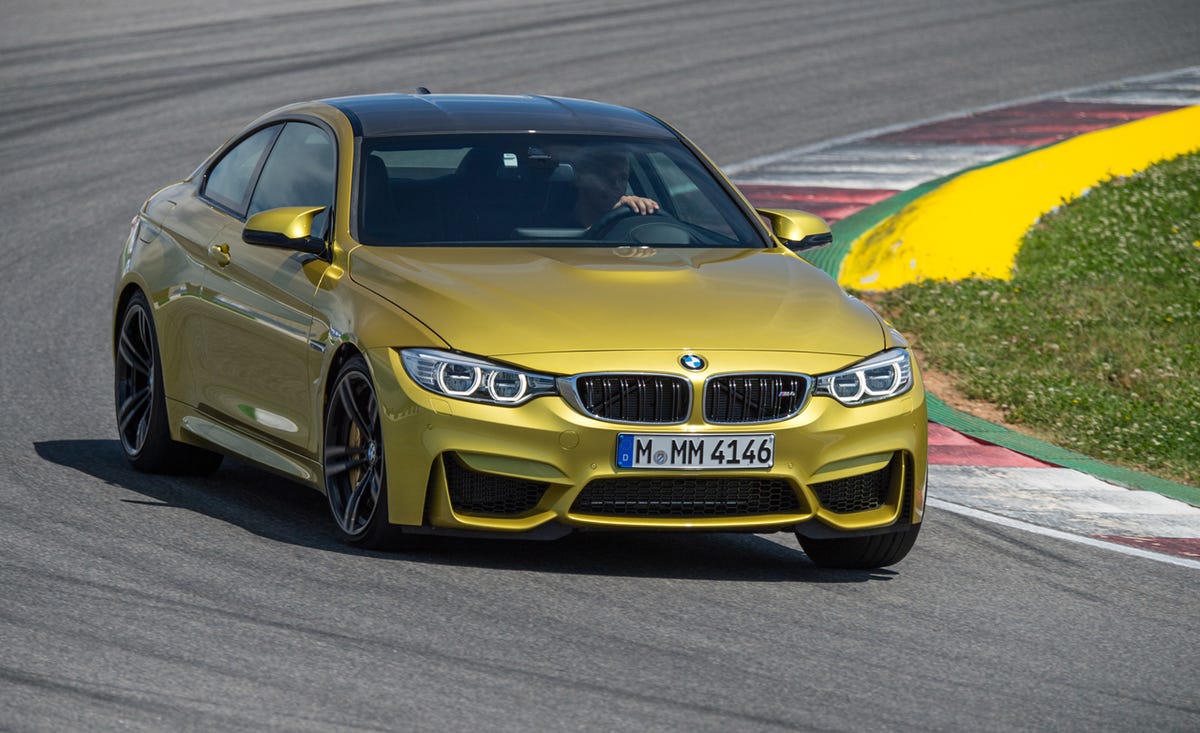 18 BMW M18 Coupe First Drive amp18 Review amp18 Car and Driver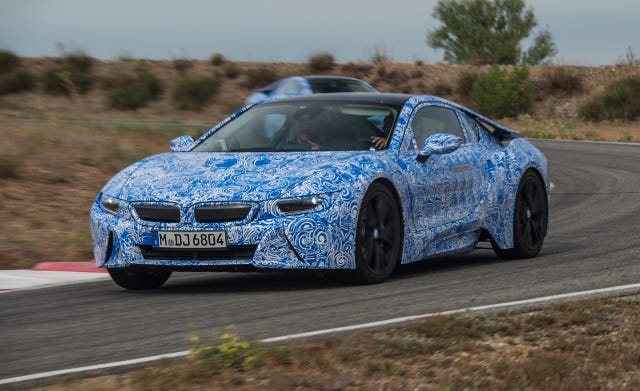 118 BMW i18 Prototype Drive amp118 Review amp118 Car and Driver


118 BMW i18 review The first ecofriendly supercar ExtremeTech


BMW Unveils Production i18 Plugin Hybrid Sports Car Arrives Next


118 BMW i18 Review amp Ratings Edmunds